Everyone is probably already aware of the fact that Davido and Wizkid, two popular Nigerian musicians, do not have a cordial relationship with each other.
So, what is the truth behind it? British TV Host Adesope Olajide has said in an interview with DJ Abass, that Wizkid paved the way for other successful singers like Davido and Burna Boy.
According to British TV Host Adesope, Wizkid was the first Nigerian artiste to develop a young audience fan base, an era he described as Justin Bieber's era in Nigeria.
He further added that the Star Boy Records Boss inspired Davido and many others in the music scene today.Adesope also stated that without Wizkid's success, there won't be a Davido, Burna Boy and the rest because at that time, young kids of his age were not allowed to make music and become big stars in Africa.

Watch video below :
Anybody who regularly reads Nigerian news about show-business is aware that there is a long-time rivalry between Wizkid and Davido, always fuelled by new snarky comments by one of them to the other.
Even though they claimed to have resolved their past issues (the earliest of which happened around 2014), they start new fights ever so often.
Since then, Wizkid and Davido fight became one of the most discussed subjects on the Nigerian media outlets.
Many people secretly want the continuation of their feud, while others would prefer it if they made up.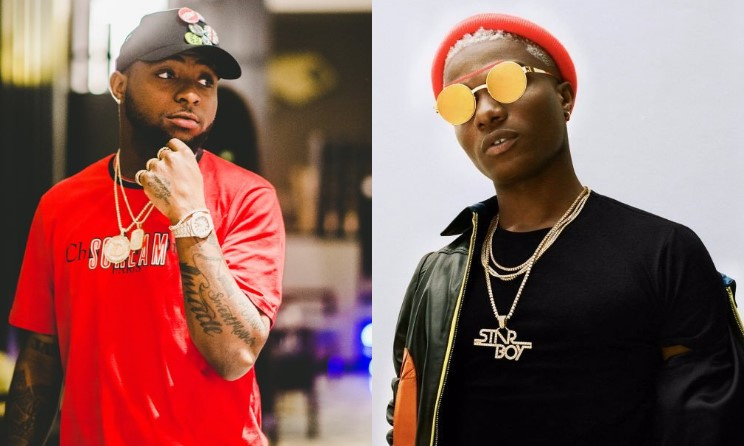 Some of the popular media platforms have interviewed both Wizkid and Davido on the subject of their fights.
Wizkid opened up in one of the interviews, saying that he did not really want any kind of beef and he has other important issues to worry about, seeing as he has got a three-year-old son.
He said that he does not tolerate people who hate him just for being successful, and interprets it as envy, obviously hinting that Davido is jealous of his success.
He also added that he does not know how to communicate with this kind of people, but said that if someone has a good attitude towards him, he will treat this person the same way, but if someone starts coming at him with shade, he will shade in return.