Mount Soputan in North Sulawesi province starting spewing ash 19,685 feet (6,000 metres) into the sky on Wednesday afternoon.
A government volcanologist said he suspects the eruption was triggered by last Friday's 7.5-magnitude earthquake, which also created a tsunami and has killed 1,407 people – with the number rising daily.
Authorities warned planes about volcanic ash in the air, a day after the first air evacuations from Central Sulawesi, about 585 miles (940km) southwest of the volcano, took place following the nearby earthquake.
Aid planes have also just started to be able to get to Palu, the city most badly hit by the tsunami.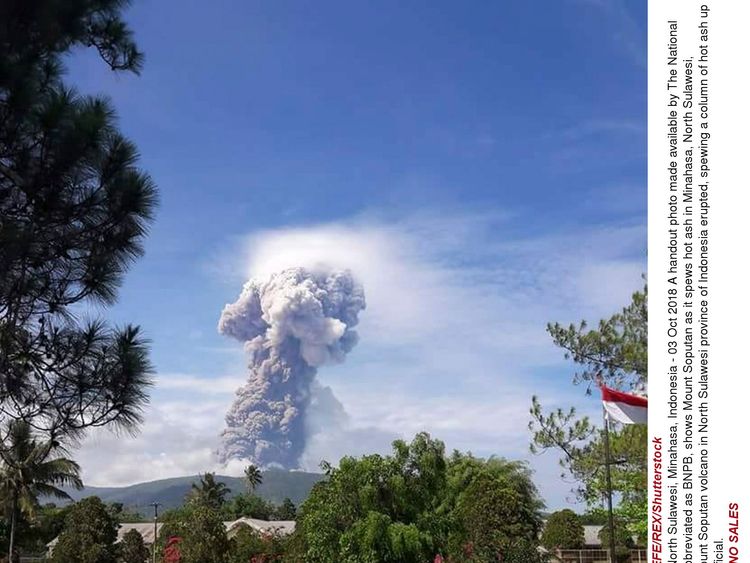 The volcano's eruption status was raised from an alert to standby 2.5 miles (4km) from the summit and up to four miles (6.5km) to the west-southwest.
Standby status means people should avoid the area nearest the volcano and have masks available in case of ash fall.
The Indonesian archipelago has dozens of active volcanoes as it is on the Pacific Ring of Fire..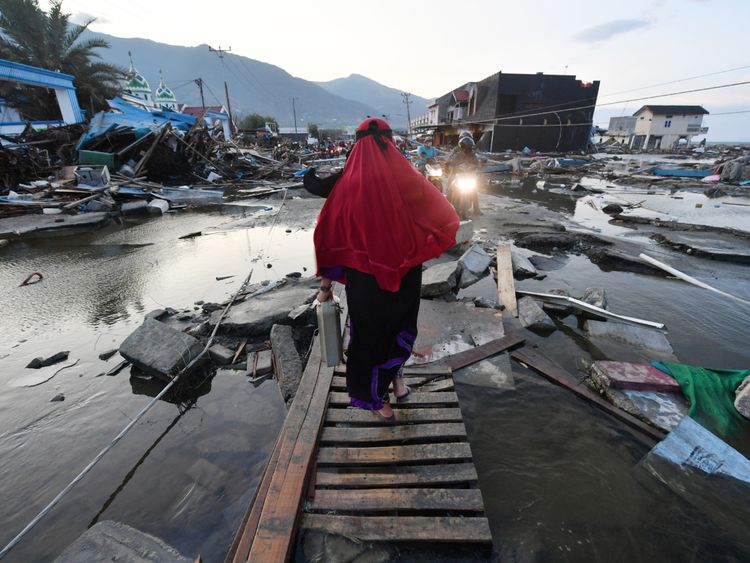 Indonesia's president Joko "Jokowi" Widodo arrived in Palu just hours before Mount Soputan erupted.
It is the first time he has visited the area since the quake hit five days previously, with the government heavily criticised for a lack of disaster planning as residents in and around Palu have struggled to get food, water or medical aid for days.