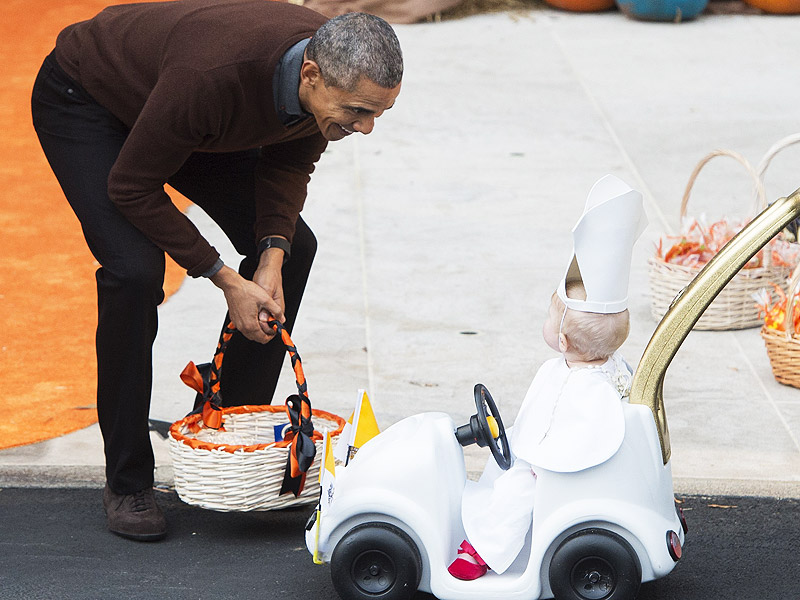 President Obama
and First Lady
Michelle Obama
greeted hundreds of kids along the circular driveway and handed out treats of White House Hershey Kisses, Whit House Halloween cookies, White House M&Ms, fruit bars, kettle corn and Bo and Sunny baseball cards.
The president commented on children's costumes and seemed particularly taken with one child dressed as a pope in his own mini-popemobile, to which he responded "Top prize!
Families were able to snap pictures with the First Couple with the backdrop of a decorated White House which featured various color pumpkins, black twine spider webs and a huge toy spider which lingered on the side of the building.
The carnival set up included a trapeze, jugglers and stilt-walkers and whirling ghost performers that flew nearly 20 feet in the air on sway poles.
Setting the mood for the family-friendly event was a Halloween soundtrack that included the likes of "Thriller," "Werewolves of London," and the theme songs of "Ghostbusters and "The Exorcist."