Nollywood actor, Uche Maduagwu Said Funke Akindele Would Never Kiss Bobrisky
Controversial Nollywood actor, Uche Maduagwu, has revealed real reasons you would never find actress, Funke Akindele, kissing or calling Bobrisky her best friend…
He made this known in an Instagram post today
He wrote:
@funkejenifaakindele Will never KISS or call @bobrisky222 her " best friend " because she is a GENUINE born again christian, and not a spiritual HYPOCRITE… Have you ever seen a #great LEGEND like @funkejenifaakindele "kissing or supporting" @bobrisky222 lifestyle?No, because the reason for that is in 2 Corinthians 6:14 " Be ye not unequally yoked together with unbelievers: for what fellowship hath righteousness with unrighteousness? and what communion hath light with darkness?" Please some popular actresses should stop disgracing #christianity, or turning the holy bible up side down, if in Deuteronomy 22:5, God clearly says someones #lifestyle is an ABOMINATION, any "radical for Jesus" #actress who still associate with such should go and check her christianity in the nearest #COSMETIC viewing center,because Deuteronomy 27:10 says " You shall therefore obey the LORD your God, and do His commandments and His statutes which I command you today", @funkejenifaakindele is not #PERFECT, but she has the fear of God in #her, and as a #good role model to our kids, she will never support any lifestyle God label an abomination.
BBN: Lockdown Housemate, Nengi Gifted Lucy Money To Expand Her Business.
Bigbrother naija : lockdown house mate Nengi , gifted her fellow house mate Lucy Edet six digit figure to support her business , lucy has a grill business, she always talk about when she was in the show .
Recall  Nengi celebrated her birthday on Friday, January 1. The Lockdown star clocked 23 and she took to her official Instagram page to celebrate her big day.
Nengi was gifted with a Range Rover SUV by her fans on her birthday.
Lucy announced this on her Instagram story as she expressed shock over Nengi's level of generosity.
"I'm screaming… @nengiofficial sent me 6 digit figure to support my business.
After you na you. #lucination just go drop kisses for my girl"
See post below;
Singer, LAX Acquires Two Luxurious Cars The Same Day [brand new Benz and Prado].
Nigerian singer, Damilola Afolabi A.K.A LAX    buys himself  two  luxurious cars, a brand new Mercedes Benz and a Prado same day.
The Ginger crooner disclosed this after he shared on his Instagram page, a video showing moment two brand new luxury cars got delivered to his apartment in Lagos.
In the caption that accompanied his post, an excited LAX appreciated his car dealer for delivering both cars to his residence.
Dorathy Reacts As Davido Mourns Personal Body Guard, Tee Jay
Former Big Brother Naija housemate, Dorathy Bachor and some other nigeria celebrities, has reacted after Davido took to Instagram to mourn the death of his personal body guard,
Tee Jay.Following the death of Tee Jay, Davido penned down an emotional message which reads;
"Please tell me I am dreaming, my TJ gone? What imma do without you Uncle TJ ehn… 11 years you did all for me. Put me before you at all times. All the times I wouldn't wanna wake up for a show or flight you'd carry me like a baby in the car…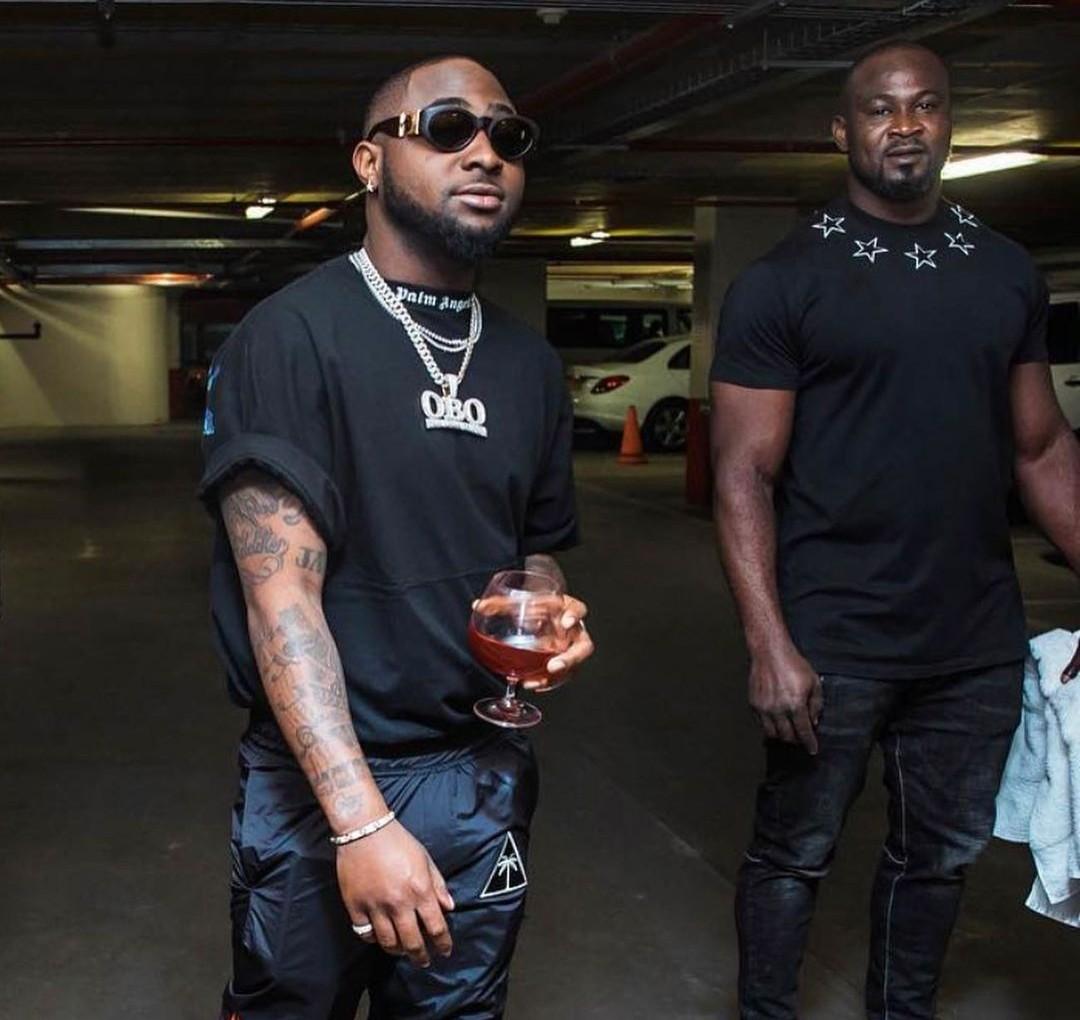 no matter what I did right or wrong you were there for me…to allow me spend money sometimes nah problem…Everytime 'David don't worry I'll use my card'..you were such a big person with a baby heart…everyone loved you..I wanna wake up late for a show so you'd come and carry me again…I don't even know what I'm typing again man. RIP UNCLE TIJANI. Tired of being 'STRONG'."
Reacting to this, Dorathy Bachor and some other celebrities took to the comment section to write "RIP".