Nicki Minaj demands orgasms every time
Nicki Minaj is a boss in all areas of life, so it's not massively surprising that when it comes to sex, she's not happy to settle for anything less than an incredible experience. But still, it's nice to hear her say, loud and proud, that she demands an orgasm every time. Let this inspire us all.
"I will demand that at I climax," said Nicki in her cover interview for Cosmopolitan US's July issue. "I think women should demand that. I have a friend who's never had an orgasm in her life. In her life! That hurts my heart. It's cuckoo to me. We always have orgasm interventions where we, like, show her how to do stuff. We'll straddle each other, saying, 'You gotta get on him like that and do it like this.' She says she's a pleaser. I'm a pleaser, but it's fifty-fifty." YES.
As well as doling out truly superb sexual wisdom, Nicki also has some excellent advice on careers and making just as much money as the men in your field. She says: "Women are uncomfortable talking about money. I know it's taboo to discuss it at work. Technically, you shouldn't, but you need to know what people around you are making. Otherwise, you're not going to know what you're worth. You have to ask questions. 'What is this person getting?' Do your research. I've always been pretty competitive in terms of my pay.
And, finally, she teaches us that having a clear plan for what you want out of life is great, too: "Ten years from now, Ih will have two children, unless my husband wants three. I will be into my fitness a lot more, I will stop yo-yo dieting, and I'll be a housewife with
careers that I can run from home. I want to be able to cook for my children, bake cookies for them, and watch them grow up. I just want to be Mommy. Take them to school, go to the parent-teacher conference, help them with their homework, and put their work on the refrigerator."
Bow down to Nicki Minaj, guider of our lives.
BBN: Lockdown Housemate, Nengi Gifted Lucy Money To Expand Her Business.
Bigbrother naija : lockdown house mate Nengi , gifted her fellow house mate Lucy Edet six digit figure to support her business , lucy has a grill business, she always talk about when she was in the show .
Recall  Nengi celebrated her birthday on Friday, January 1. The Lockdown star clocked 23 and she took to her official Instagram page to celebrate her big day.
Nengi was gifted with a Range Rover SUV by her fans on her birthday.
Lucy announced this on her Instagram story as she expressed shock over Nengi's level of generosity.
"I'm screaming… @nengiofficial sent me 6 digit figure to support my business.
After you na you. #lucination just go drop kisses for my girl"
See post below;
Singer, LAX Acquires Two Luxurious Cars The Same Day [brand new Benz and Prado].
Nigerian singer, Damilola Afolabi A.K.A LAX    buys himself  two  luxurious cars, a brand new Mercedes Benz and a Prado same day.
The Ginger crooner disclosed this after he shared on his Instagram page, a video showing moment two brand new luxury cars got delivered to his apartment in Lagos.
In the caption that accompanied his post, an excited LAX appreciated his car dealer for delivering both cars to his residence.
Dorathy Reacts As Davido Mourns Personal Body Guard, Tee Jay
Former Big Brother Naija housemate, Dorathy Bachor and some other nigeria celebrities, has reacted after Davido took to Instagram to mourn the death of his personal body guard,
Tee Jay.Following the death of Tee Jay, Davido penned down an emotional message which reads;
"Please tell me I am dreaming, my TJ gone? What imma do without you Uncle TJ ehn… 11 years you did all for me. Put me before you at all times. All the times I wouldn't wanna wake up for a show or flight you'd carry me like a baby in the car…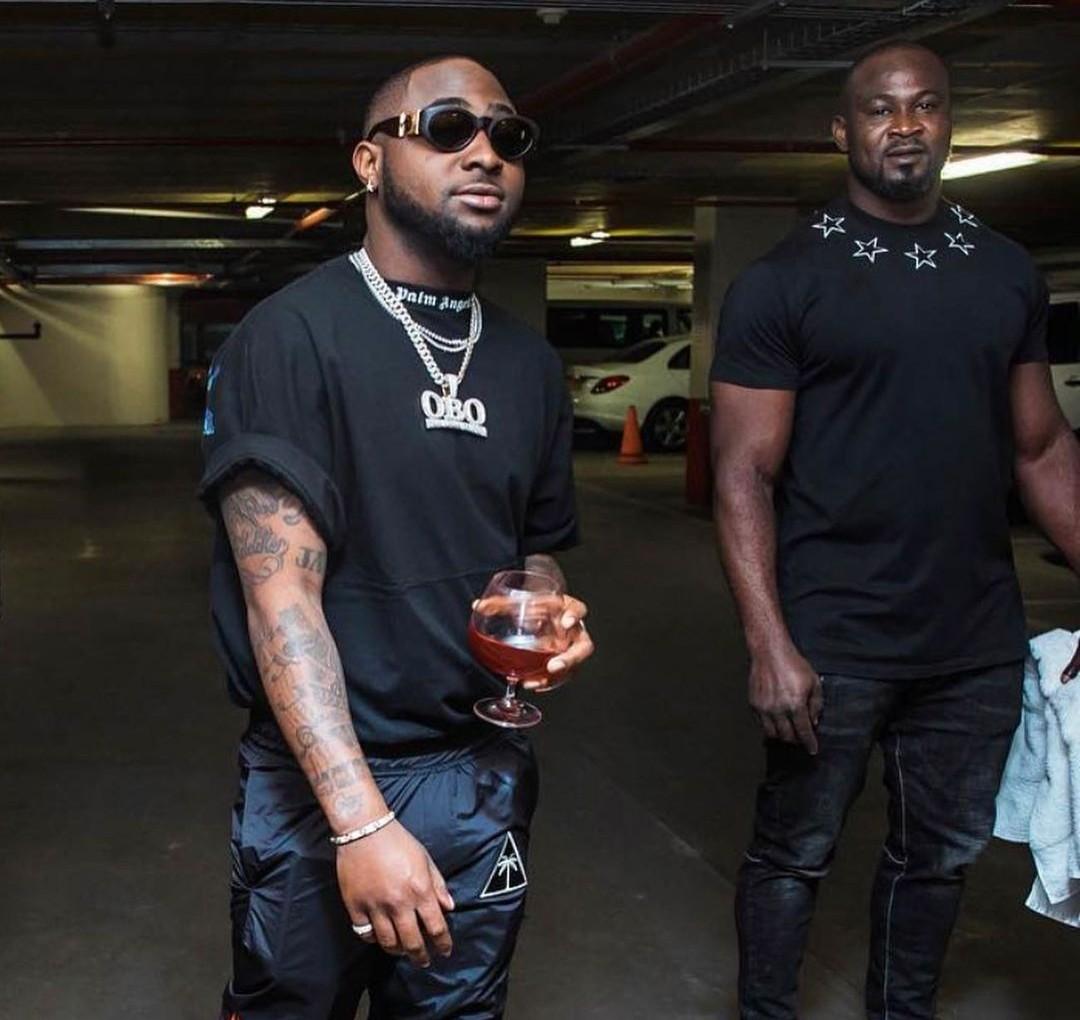 no matter what I did right or wrong you were there for me…to allow me spend money sometimes nah problem…Everytime 'David don't worry I'll use my card'..you were such a big person with a baby heart…everyone loved you..I wanna wake up late for a show so you'd come and carry me again…I don't even know what I'm typing again man. RIP UNCLE TIJANI. Tired of being 'STRONG'."
Reacting to this, Dorathy Bachor and some other celebrities took to the comment section to write "RIP".