Lamar Odom Has Been Discharged from Las Vegas Hospital, Returning to Los Angeles for 'A Lot' of Rehab
Lamar Odom is getting better each day. According to E! News, the former NBA star has been discharged from the Las Vegas hospital in which he's been receiving treatment after being found unconscious on Tuesday.
Lamar is heading to California to continue his recovery.
via E!:
As we reported earlier today, Odom's transfer to L.A. was pending his condition remaining stable. Doctors were in the early stages of working out the logistics of how the athlete would be transported to SoCal, because Lamar's stature previously prohibited him from being airlifted in a helicopter.
E! News reported that the former Laker's health is improving day to day, but the 35-year-old celeb is going to need "a lot" of rehab in the coming months.
Lamar is "making fast progress" and can move his arms and legs, but he is not able to stand up, even with assistance. A CT scan came back clean, but there may be some cognitive issues ahead.
Though Lamar is still on dialysis due to kidney failure, he is showing signs of improvement. He passed a swallowing test, a promising sign of neurological function, and has communicated using hand signals. Additionally, he is no longer wearing an oxygen mask and is "doing great with his breathing."
Odom's move to Los Angeles will also help Khloé Kardashian remain close throughout his rehabilitation. The E! star has not left his side since he was admitted on Tuesday, and a source told E! News, "She goes everywhere with him. If Lamar leaves the room for testing, she follows.
BBN: Lockdown Housemate, Nengi Gifted Lucy Money To Expand Her Business.
Bigbrother naija : lockdown house mate Nengi , gifted her fellow house mate Lucy Edet six digit figure to support her business , lucy has a grill business, she always talk about when she was in the show .
Recall  Nengi celebrated her birthday on Friday, January 1. The Lockdown star clocked 23 and she took to her official Instagram page to celebrate her big day.
Nengi was gifted with a Range Rover SUV by her fans on her birthday.
Lucy announced this on her Instagram story as she expressed shock over Nengi's level of generosity.
"I'm screaming… @nengiofficial sent me 6 digit figure to support my business.
After you na you. #lucination just go drop kisses for my girl"
See post below;
Singer, LAX Acquires Two Luxurious Cars The Same Day [brand new Benz and Prado].
Nigerian singer, Damilola Afolabi A.K.A LAX    buys himself  two  luxurious cars, a brand new Mercedes Benz and a Prado same day.
The Ginger crooner disclosed this after he shared on his Instagram page, a video showing moment two brand new luxury cars got delivered to his apartment in Lagos.
In the caption that accompanied his post, an excited LAX appreciated his car dealer for delivering both cars to his residence.
Dorathy Reacts As Davido Mourns Personal Body Guard, Tee Jay
Former Big Brother Naija housemate, Dorathy Bachor and some other nigeria celebrities, has reacted after Davido took to Instagram to mourn the death of his personal body guard,
Tee Jay.Following the death of Tee Jay, Davido penned down an emotional message which reads;
"Please tell me I am dreaming, my TJ gone? What imma do without you Uncle TJ ehn… 11 years you did all for me. Put me before you at all times. All the times I wouldn't wanna wake up for a show or flight you'd carry me like a baby in the car…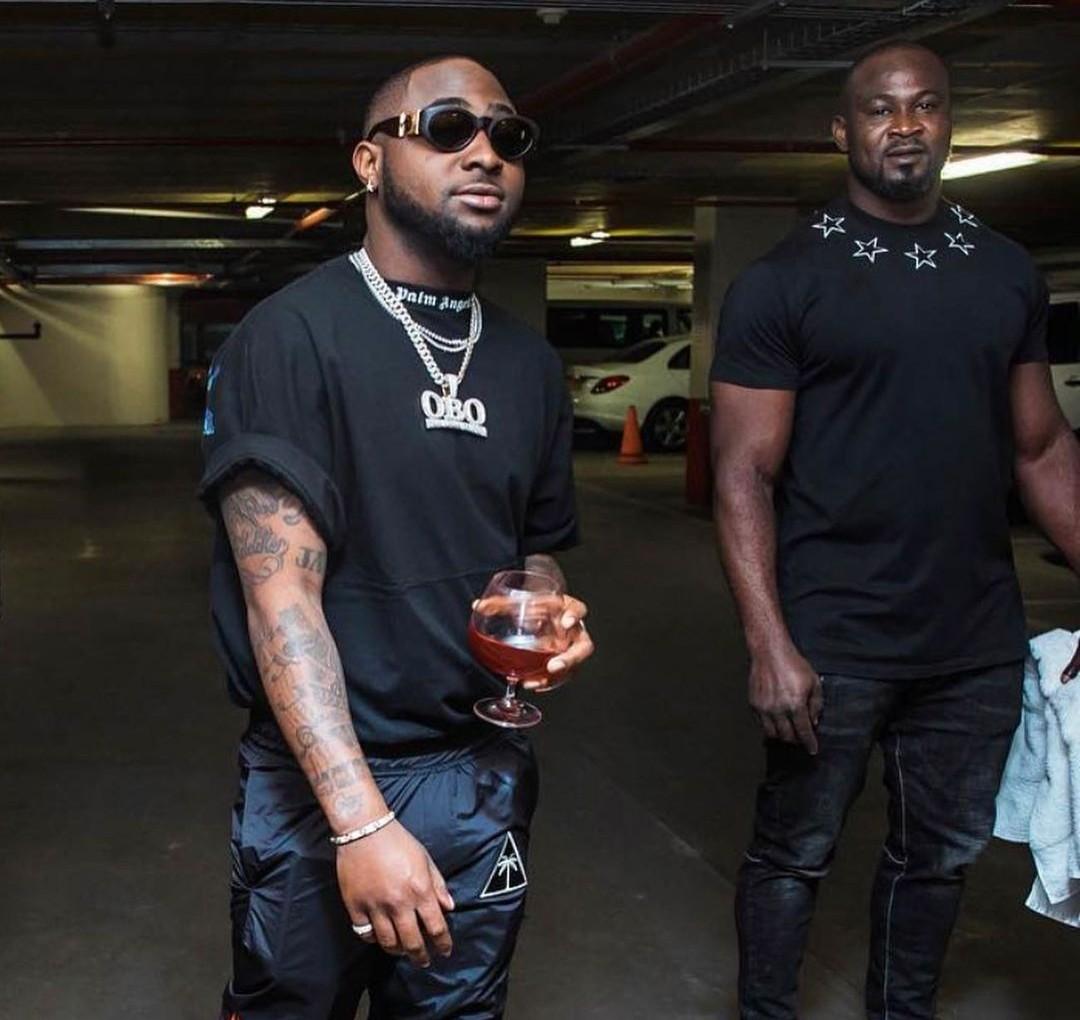 no matter what I did right or wrong you were there for me…to allow me spend money sometimes nah problem…Everytime 'David don't worry I'll use my card'..you were such a big person with a baby heart…everyone loved you..I wanna wake up late for a show so you'd come and carry me again…I don't even know what I'm typing again man. RIP UNCLE TIJANI. Tired of being 'STRONG'."
Reacting to this, Dorathy Bachor and some other celebrities took to the comment section to write "RIP".