Khloe Kardashian Is Making Medical Decisions for Lamar Odom as It's Revealed They're Still Legally Married, Lamar's Ex-Wife & Kids Arrive in Vegas
Did you know that Khloe Kardashian and Lamar Odom are still legally married?
While they both finally signed off on divorce documents last July, there's been a major backlog in the family law courts, and their divorce won't actually be finalized for two more months.
Because Khloe's still legally his wife, she's the person making medical decisions for Lamar at this time.
Meanwhile, Lamar's ex-wife Liza and his two children arrived in Las Vegas earlier to be by his side as well.
via
Mail Online
:
Lamar and Liza met when they were in 9th grade at a Queens, New York high school and dated from 11th grade.  They were together for over a decade. 
Liza has said they bonded due to both coming from broken homes and they often spoke about marriage. They were engaged at one point, but Lamar would tell her NBA marriages don't last and they never married.
The two never got married despite having children together. Liza would later accuse him of having an affair with another women.
'I struggled to deal with all the groupies around him and with whatever else that was going on and just stayed put. My denial came to an abrupt end in 2006 after the death of Jayden,' she wrote in 2013.
Their third child, Jayden, died tragically when he was only six months old of sudden infant death syndrome (SIDS).
'Lamar and I never really talked about our loss, which I know wasn't healthy and also meant our relationship would never last. It couldn't. I found out soon after that he'd had a long-term relationship with another woman—a relationship he said he'd end but he didn't—and that was that.
'We kept things cordial for the children's sake after the breakup, but that changed when he married Khloe.'
Lamar married Khloe Kardashian on September 27, 2009. 
'I don't think I'll forget the tight knot I felt in the pit of my stomach the morning I received the text message with three simple words on the screen. It read 'I'm getting married' and it was from the man I'd spent more than 10 years of my life with,' she wrote a few years later.
By that time the two only communicating through lawyers and third parties.
The legal battle has been going on for years with no real resolution taking place, insiders say likely due to Lamar's marriage, NBA career and his personal demons over the years. 
Lamar filed suit against Liza in New York in 2010, attempting to get a judge to sign off on an order for child support along with a custody schedule. 
Prayers up for Lamar.
BBN: Lockdown Housemate, Nengi Gifted Lucy Money To Expand Her Business.
Bigbrother naija : lockdown house mate Nengi , gifted her fellow house mate Lucy Edet six digit figure to support her business , lucy has a grill business, she always talk about when she was in the show .
Recall  Nengi celebrated her birthday on Friday, January 1. The Lockdown star clocked 23 and she took to her official Instagram page to celebrate her big day.
Nengi was gifted with a Range Rover SUV by her fans on her birthday.
Lucy announced this on her Instagram story as she expressed shock over Nengi's level of generosity.
"I'm screaming… @nengiofficial sent me 6 digit figure to support my business.
After you na you. #lucination just go drop kisses for my girl"
See post below;
Singer, LAX Acquires Two Luxurious Cars The Same Day [brand new Benz and Prado].
Nigerian singer, Damilola Afolabi A.K.A LAX    buys himself  two  luxurious cars, a brand new Mercedes Benz and a Prado same day.
The Ginger crooner disclosed this after he shared on his Instagram page, a video showing moment two brand new luxury cars got delivered to his apartment in Lagos.
In the caption that accompanied his post, an excited LAX appreciated his car dealer for delivering both cars to his residence.
Dorathy Reacts As Davido Mourns Personal Body Guard, Tee Jay
Former Big Brother Naija housemate, Dorathy Bachor and some other nigeria celebrities, has reacted after Davido took to Instagram to mourn the death of his personal body guard,
Tee Jay.Following the death of Tee Jay, Davido penned down an emotional message which reads;
"Please tell me I am dreaming, my TJ gone? What imma do without you Uncle TJ ehn… 11 years you did all for me. Put me before you at all times. All the times I wouldn't wanna wake up for a show or flight you'd carry me like a baby in the car…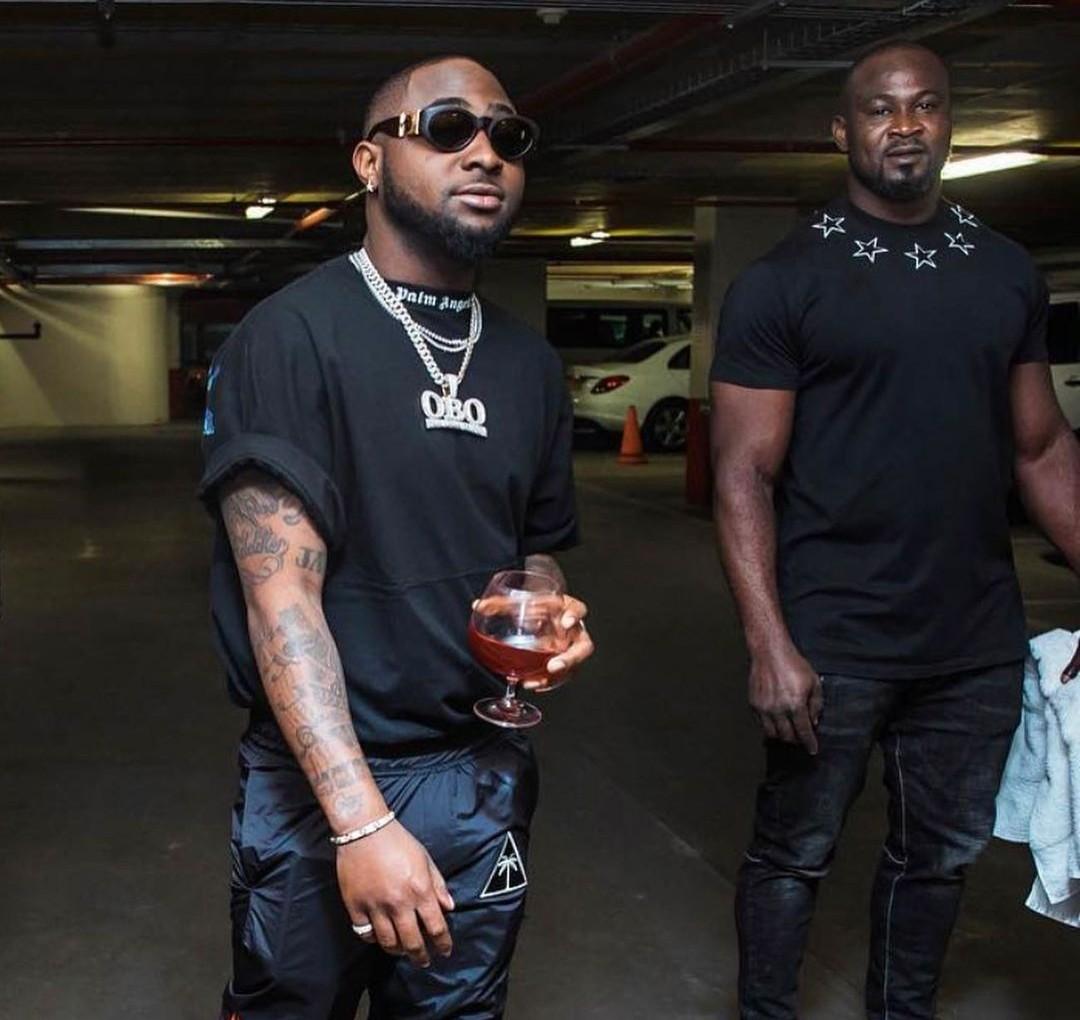 no matter what I did right or wrong you were there for me…to allow me spend money sometimes nah problem…Everytime 'David don't worry I'll use my card'..you were such a big person with a baby heart…everyone loved you..I wanna wake up late for a show so you'd come and carry me again…I don't even know what I'm typing again man. RIP UNCLE TIJANI. Tired of being 'STRONG'."
Reacting to this, Dorathy Bachor and some other celebrities took to the comment section to write "RIP".