Kanye West seemingly donates $150,000 to GoFundMe page for Chicago security guard fatally shot by police
A GoFundMe campaign set up for the family of a black security guard who was fatally shot by an Illinois police officer has raised more than double its $150,000 goal, in large part thanks to apparent donations by rapper and Chicago native Kanye West.
Jemel Roberson, 26, was an armed security guard at Manny's Blue Room Bar in Midlothian, a southwestern Chicago suburb.
Roberson was shot to death on Sunday, Nov. 11, while trying to restrain a suspected gunman in the bar's parking lot. He was wearing "plain black clothing with no markings readily identifying him as a security guard," Illinois State Police said in a preliminary investigation report released Tuesday.
The GoFundMe campaign was created on the day Roberson died with a goal of $150,000.
But as of Saturday afternoon, it had raised more than $305,000. The largest donation came in 10 increments of $15,000 each by a user under the name of Kanye West.
West and his representatives did not immediately respond to requests to confirm the donations.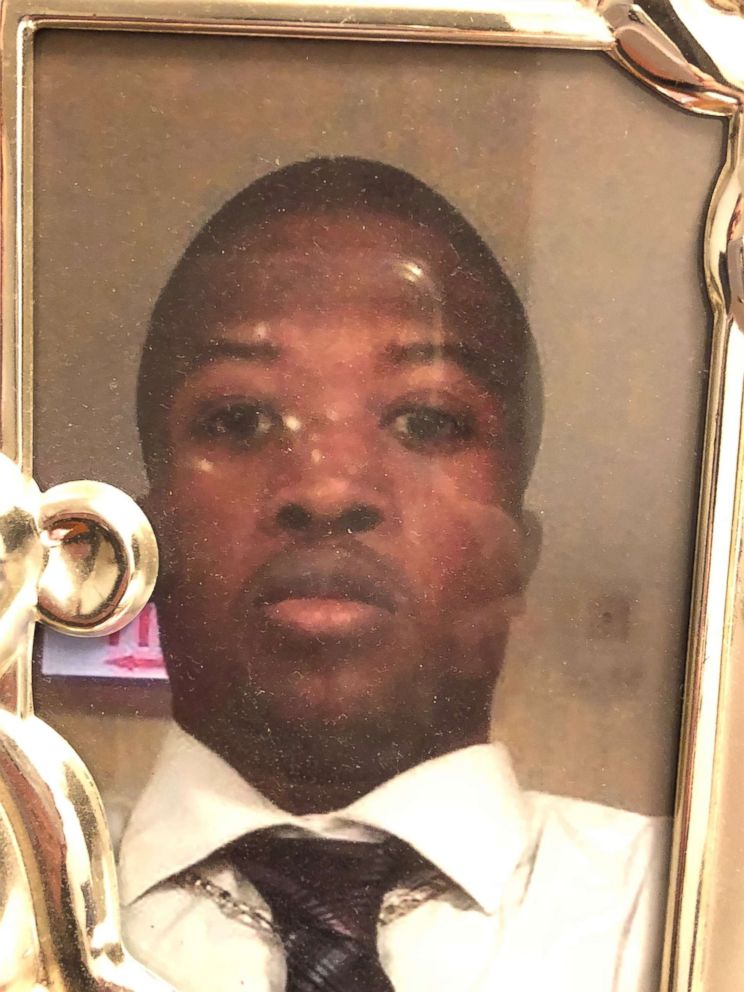 Midlothian police were responding to calls of a shooting at the bar when they found Roberson in the parking lot.
In a statement released on Tuesday, Illinois State Police said that Roberson ignored commands to drop his gun.
Greg Kulis, attorney for the Roberson family, said witnesses were yelling at the officers, telling them that Roberson was a security guard, when the officer aimed his gun and shot Roberson.
Midlothian police called the incident "the equivalent of a 'blue-on-blue,' a friendly fire incident."
The officer's name has not been released, and he is currently on paid administrative leave. Kulis and a local pastor are calling for the officer to resign or be terminated.
I am proud of Ghana: They have good electricity and security -Singer Paul Okoye
Singer Paul Okoye, professionally known as rude boy,  has said that he is proud of Ghana despite Nigeria losing a World Cup slot to them.
"Yes we lost to Ghana yesterday…but I am proud of Ghana because Nigerians go to Ghana for holidays…they have good electricity, good roads, security, good universities that 40% of Nigerians occupy. But these here are busy inflicting pains on their citizens." he wrote.
Denrele Visits Graveyard Site Of Late Singer Goldie, pays tribute
Nigerian media personality, Denrele Edun has composed an emotional tribute to late musician Goldie
who died on February 14, 2013.
Goldie was one of the most enthralling recording artists in the Nigerian entertainment industry until her sudden demise at the age of 31.
Denrele share photos from his visit to her gravesite via his Instagram page,
He wrote;
9 YEARS AND STILL COUNTING!
You're not here GOLDIE HARVEY, but your presence lingers in the shadows.
You don't see what I see, but I hear you laughing with me when I laugh.
You don't know what I feel, but I feel you, feeling for me.Came to visit you, as usual, dear Friend and again, I felt your presence…
In that swift sweep of wind that always picks up around your Resting Place.
Did you like my outfit today?
I re-enacted that all-black outfit You rocked when we were hosted at
*that Club* in Abuja, the same one where the DJ refused to play your songs.
Imagine his cheek of him!
I remember how you stormed out in anger, but only ME could drag you back in and
"shéy Werey" for the DJ to play Track 1 to 5!"
"Remember your Blonde Hairstyle in Joburg? I re-rocked it today for you in black!
And as you always said to me;
"People like us have so much LOVE to give but will hardly get it back!"…
Well, guess what? I was served "HOT BREAKFAST" at about 4a.m this morning….
In their words, "I'm not ready to love you the way you love me. I'm not in that headspace now".
Imagine! ?????
But you know me! Tough Cookie….I'll survive!
(I still haven't found that Foreigner you told me to get hooked on…. I'm STILL not attracted to "whitey"! )
"Well, I came to sit at your Resting place and give you all the girlfriend
REST IN POWER GURLFRIEND!
I have learned that Grief is another name for Love.
We grieve because we had the opportunity of connecting deeply with another human.
This is essentially the most bittersweet of human experiences.
But now, we must continue to speak to Goldie, if only in our thoughts,so that she will know that we remember her and all the happiness and beauty that she brought into our lives and that she is not alone.
"Lives are like rivers: Eventually they go where they must.
Not where we want them to."
RIP OLUWABIMPE SUSAN GOLDIE HARVEY. (1981 – 2013).
Gospel singer, Chioma Jesus, releases new photos as she turns 50
Gospel artist, Evangelist Amaka Okwuoha popularly known as Chioma Jesus Clocked big 50.
She took to her Instagram page to post  pictures as she turned a year older
Chioma Jesus is a popular female singer who hails from Imo State. She came into the limelight after the release of her song 'Chioma Jesus' in 2003.