Competitive siblings Prince William and Prince Harry took to the soccer field for their annual Christmas Eve match at their grandmother Queen Elizabeth'sSandringham Estate on Thursday.
The royal brothers joined forces on the same team for the charity game, which pits workers at the estate in Norfolk, England, against villagers from nearby Castle Rising.
And even though it's a playful match, the brothers took the game very seriously.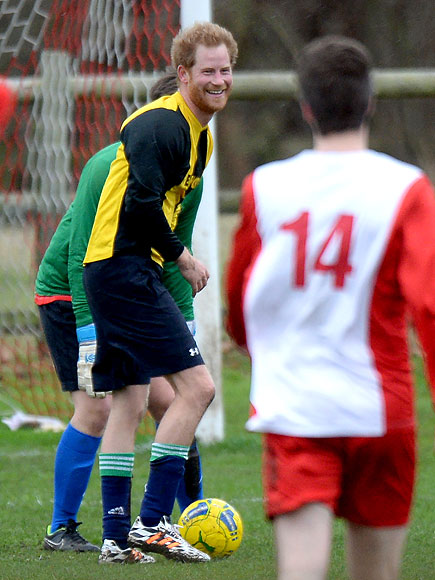 Both William and Harry warmed up before the game with a series of push-ups, jumping jacks and stretches before getting down to business on the muddy field.
Harry, 31, and William, 33, who were dressed in yellow and black for The Black Horse Inn, the local pub in Castle Rising, gave it their all during the spirited match. Harry went in for a header while William tapped the ball to a teammate with an impressive high kick.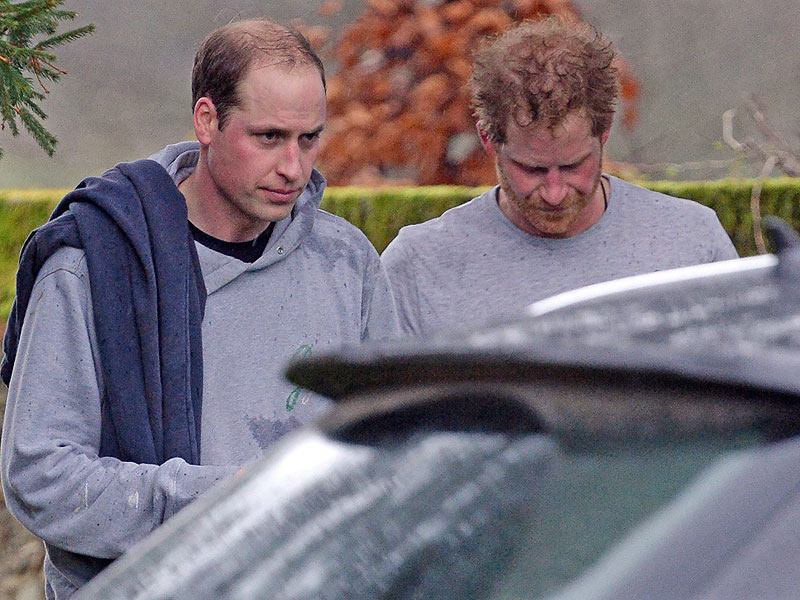 The father of two sported striped scarlet and blue socks to support his favorite soccer team, Aston Villa.
The sporty brothers are in town to celebrate the holidays with the rest of the royal family. After William and Harry clean up from their soccer game, they'll gather with the others for a Christmas Eve feast, then it's off to church tomorrow morning as the family makes their way for Christmas services at St. Mary Magdalene church.