Former R. Kelly Backup Singer Says She Remembers Seeing Him Have Sex With 15-Year-Old Aaliyah
During one part of the interview, Cunningham recounted the time she discovered a then 27-year-old R. Kelly having sex with a then 15-year-old Aaliyah.
 "We were out on the road with Aaliyah," she explained. "On a tour bus, there really aren't many confined spaces.
When you get on the bus there are bunks and so these bunks have little curtains you can pull at night if you don't want anybody to see you sleeping.
So it just so happened we were all laying in our bunks and the curtailns are open, everybody's communicating, laughing.
When the [room] door flew open on the bus. Robert was having sex with Aaliyah."
When asked what she saw in particular, Cunningham responded, "Things that an adult should not be doing with a child.
I can't stress to you how people are still suffering behind things that went on 20 years ago."
R. Kelly and Aaliyah were rumored to have secretly gotten married in 1994, with R. Kelly falsifying documents listing her age as 18.
They never clarified the true nature of their relationship.
Demetrius Smith, R. Kelly's former personal assistant, says he was there when they got married.
"I was in the room when they got married," he said. "I'm not proud of that. I had papers forged for them when Aaliyah was underaged.
It was just a quick little ceremony. She didn't have on a white dress. He didn't have on a tux. Just every day wear.
She looked worried and scared."
Explaining the situation further, Smith says their marriage was annulled within a year. "Her parents had the last say," Smith said.
BBN: Lockdown Housemate, Nengi Gifted Lucy Money To Expand Her Business.
Bigbrother naija : lockdown house mate Nengi , gifted her fellow house mate Lucy Edet six digit figure to support her business , lucy has a grill business, she always talk about when she was in the show .
Recall  Nengi celebrated her birthday on Friday, January 1. The Lockdown star clocked 23 and she took to her official Instagram page to celebrate her big day.
Nengi was gifted with a Range Rover SUV by her fans on her birthday.
Lucy announced this on her Instagram story as she expressed shock over Nengi's level of generosity.
"I'm screaming… @nengiofficial sent me 6 digit figure to support my business.
After you na you. #lucination just go drop kisses for my girl"
See post below;
Singer, LAX Acquires Two Luxurious Cars The Same Day [brand new Benz and Prado].
Nigerian singer, Damilola Afolabi A.K.A LAX    buys himself  two  luxurious cars, a brand new Mercedes Benz and a Prado same day.
The Ginger crooner disclosed this after he shared on his Instagram page, a video showing moment two brand new luxury cars got delivered to his apartment in Lagos.
In the caption that accompanied his post, an excited LAX appreciated his car dealer for delivering both cars to his residence.
Dorathy Reacts As Davido Mourns Personal Body Guard, Tee Jay
Former Big Brother Naija housemate, Dorathy Bachor and some other nigeria celebrities, has reacted after Davido took to Instagram to mourn the death of his personal body guard,
Tee Jay.Following the death of Tee Jay, Davido penned down an emotional message which reads;
"Please tell me I am dreaming, my TJ gone? What imma do without you Uncle TJ ehn… 11 years you did all for me. Put me before you at all times. All the times I wouldn't wanna wake up for a show or flight you'd carry me like a baby in the car…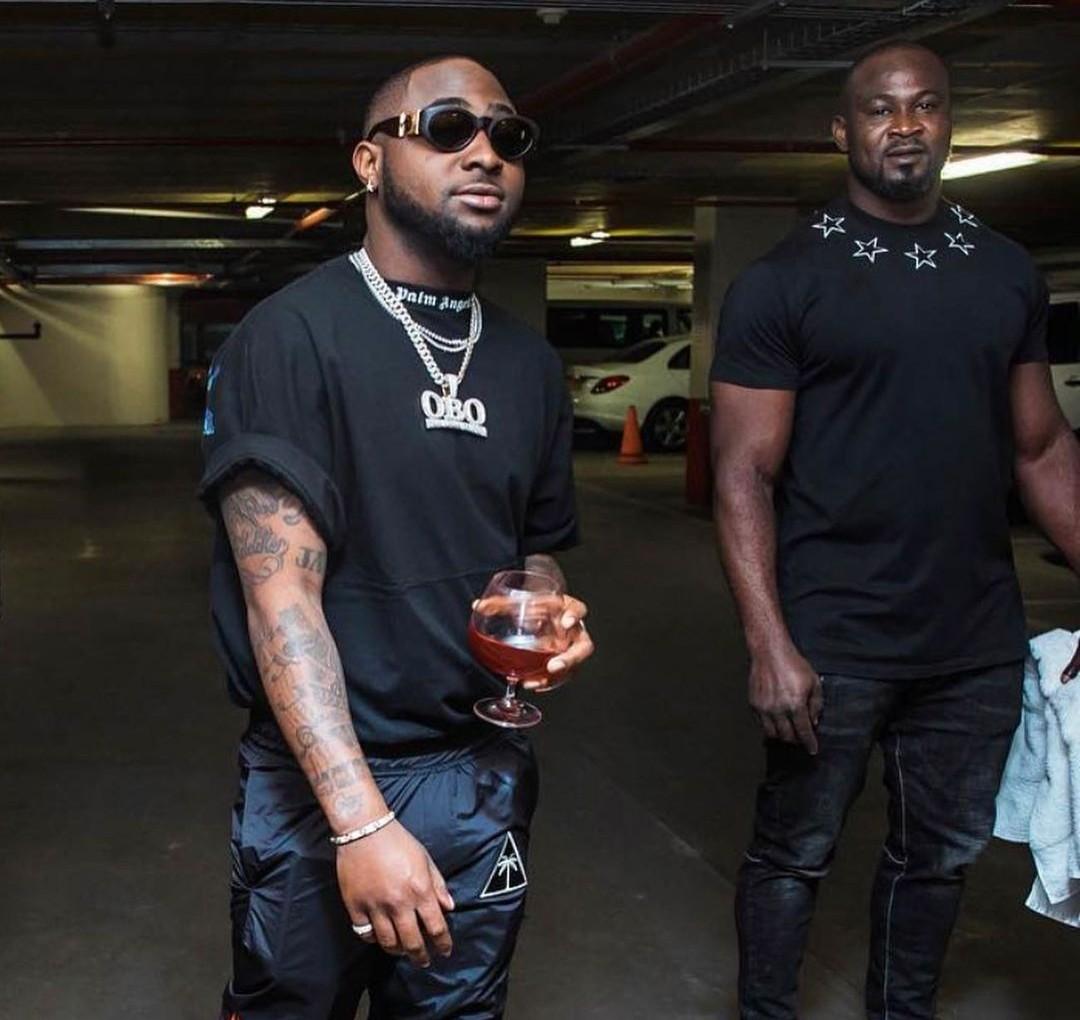 no matter what I did right or wrong you were there for me…to allow me spend money sometimes nah problem…Everytime 'David don't worry I'll use my card'..you were such a big person with a baby heart…everyone loved you..I wanna wake up late for a show so you'd come and carry me again…I don't even know what I'm typing again man. RIP UNCLE TIJANI. Tired of being 'STRONG'."
Reacting to this, Dorathy Bachor and some other celebrities took to the comment section to write "RIP".