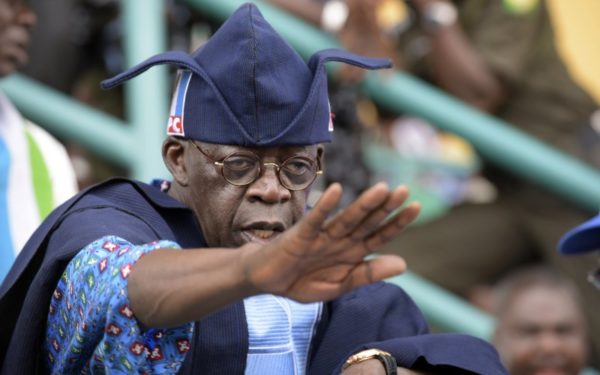 This article titled Nigeria's Next Leader's Ties to a Heroin Ring by Daily Beast's Michael Weiss is bound to ruffle a few feathers.
In the article, Weiss alleges that Bola Tinubu was involved in some heroin trafficking activities 20 years ago, and other fraudulent endeavors.
Here are some excerpts from the article:
Nigeria's election last month was celebrated as an unlikely victory for democracy in an African country with a tenuous record of free and fair representation. But the man most responsible for midwifing General Muhammed Buhari's ballot triumph over current President Goodluck Jonathan has a spotty CV. Former Lagos provincial governor Bola Tinubu, affectionately nicknamed the Jagaban, is today seen as a shrewd if not "deeply Machiavellian" Svengali in Nigeria's politics as well as the architect of a hugely successful anti-corruption platform. But 20 years ago he had to forfeit nearly half a million dollars to the U.S. Treasury Department after being named as an accomplice in a white heroin-trafficking and money-laundering ring that stretched from West Africa to the U.S. Midwest.

Although his case has been bandied about the Nigerian press for years, Tinubu's involvement in a federal drug and racketeering investigation waged jointly by the DEA, FBI, and IRS has gone unreported elsewhere, even after his ascendance to Karl Rove-like status last month. A recent gauzy Financial Timesprofile of him, for instance, neglected to mention that two decades ago Tinubu was identified as a bagman for two Nigerian heroin movers who operated out of Chicago and Hammond, Indiana. They were Adegboyega Mueez Akande and Abiodun Agbele, Akande's nephew, who was exposed to law enforcement after selling white heroin first to Lee Andrew Edwards, another dealer later jailed for trying to murder a federal agent, and then to an undercover cop.

In a 1993 court docket from the U.S. District Court in the Northern District of Illinois, which The Daily Beast obtained from Sahara Reporters, a Nigeria-focused news outlet, IRS Special Agent Kevin Moss said that Akande had run the white heroin ring in the late 1980s until 1990, when he handed off the U.S arm of the business to his nephew, who had arrived in 1988. Akande then returned to Nigeria but continued to oversee the operation from abroad with the help of others at home and in the United States, including his relatives. One of the individuals identified in his cartel by Moss was Tinubu, then a Chicago State University-educated accountant working as a treasurer for Mobil Oil Nigeria Ltd, a subsidiary of energy giant Mobil Oil, which was still a few years shy of its famous merger with Exxon in 1999.

In the biography section of his official website, Tinubu is described as having emigrated to the United States in 1975 "in search of the proverbial Golden Fleece with a heart brimming with unrelenting determination to achieve his visions." This is certainly one way to describe his tenure stateside.

In 1989, Moss said in an affidavit, Tinubu established an individual money market account, into which he deposited $1,000 in traveler's checks, and a negotiable order of withdrawal account (NOW) at First Heritage Bank in Country Club Hills, Illinois. The address Tinubu gave the bank was the same as the listed headquarters of Globe-Link International, the front company owned by Akande and his relatives.

Bank employees told Moss that Akande had personally introduced them to Tinubu in December 1989 when who also opened a joint checking account with his wife, Oluremi Tinubu, who already kept a joint account with Akande's wife at First Heritage. Five days after the NOW account was opened, $80,000 was wired into it from a bank in Houston maintained by one of Akande's relatives. Tinubu would later use the NOW account to buy a $10,000 Certificate of Deposit for an $8,000 car loan, listing Akande as his cousin on the application.

At the time, Tinubu's take home as a Mobil Oil Nigeria executive was a mere $2,400 a month and he claimed not to have any other revenue streams. Yet he still managed to deposit $661,000 into his individual money market account in 1990 and then another $1,216,500 a year later. He also opened more accounts with Citibank in its worldwide personal banking unit, transferring over half a million dollars from his First Heritage money market account into one of them in early 1991.