Cheers! A Shop Entirely Dedicated To Unicorns Now Exists
 Selfridges have transformed corners of their London, Manchester and Birmingham stores to become twinkling, shining spaces dedicated to these magical creatures. No surface goes un-glittered, no forehead goes un-horned. It's the stuff of dreams for those who love to see unicorns sprinkled across all manner of everyday items.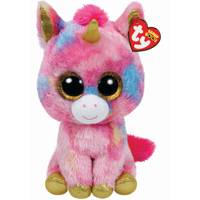 Slimming tea and waist trainer won't give you a snatched body – Actress Yvonne Nelson
Ghanaian actress Yvonne Nelson has dished out advice to women and it bordered on the use of waist trainer and slimming tea.
The actress in her tweet stated that slimming tea and waist trainers won't give anyone a snatched body.
According to Yvonne Nelson, women should stop allowing companies and influencers to fool them as a snatched body can come from a doctor, one's mum or the gym.
In the end we only regret the chances we didn't take – Actress Rosy Meurer
Actress Rosy Meurer shared a photo of her by the beachside, attached a caption which read "In the end, we only regret the chances we didn't take. GOOD MORNING".
She shared this on her Instagram page .
Toke Makinwa reveals what she thinks of whenever she sees a pregnant woman
Toke Makinwa, nigerian media personality, has disclosed the one thing she thinks about whenever she sees a pregnant woman
Toke Makinwa via her Twitter handle revealed what she thinks whenever she sees a pregnant woman.
Her tweet reads
"Every time I see a pregnant lady, all I imagine is all the positions that got her here, you've been doing the nasty My mind is crazy I know"
Her followers concurred as they disclose they also think in the same line whenever they see pregnant women.