Cardi B Turns Herself in to Police Over Strip Club Fight.
Cardi B will surrender to police Monday (Oct. 1) to answer to charges stemming from a fight at a strip club she was allegedly involved in two months ago.
TMZ is reporting that Cardi will be charged for allegedly sicking her posse on two bartenders at Angels Strip Club in Queens, New York City back in August.
The two bartenders, Jade and Baddie G, say Cardi had been beefing with Jade because Cardi thought she had slept with her husband Offset.
Cardi, who was at the strip club because Migos was performing, confronted Jade and Baddie G, and allegedly told her crew to attack them with bottlesand chairs. Both women were badly injured and required medical care after the assault.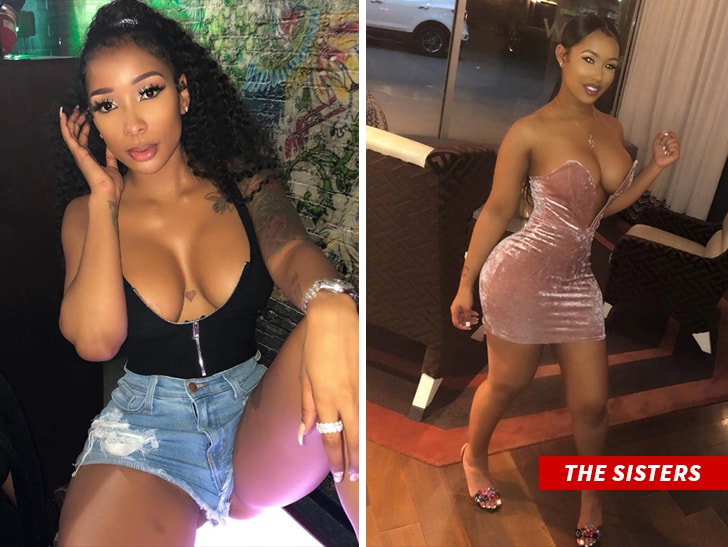 Sources close to Cardi tell TMZ that the attack against the women, who are sisters (pictured above), was not premeditated.
It was "spontaneous" and was triggered after someone tossed a drink. The women say Cardi never personally laid a hand on them, however, she did reportedly yell, "I'm blood I'll f**k you bitches up!"
Once Cardi surrenders to police, she will be charged with at least two misdemeanors: reckless endangerment and disorderly conduct.
She won't be arrested though; she'll just receive a summons to appear in court on the charges, according to TMZ.
Tom Cruise Attends Wimbledon Finals with Mission: Impossible Costars
Tom Cruise attended the Wimbledon women's singles finals on Saturday alongside Hayley Atwell and Pom Klementieff.
There the trio watched as Australian Ashleigh Barty faced off against the Czech Republic's Karolina Pliskova, with Barty ultimately Winning the match
The official Twitter account for the tennis championship also shared a pair of fun videos in honour of Cruise, who wore a sharp blue suit for the outing.
A set down, it isn't mission impossible from here to win for Karolina Pliskova," they joked alongside one video that showed the group enjoying the big match.
Meanwhile, another video showed Cruise waving to the crowds." Take a bow, @TomCruise," they captioned the clip.
The outing came a month after production was briefly suspended due to a positive COVID-19 test on set.
"We have temporarily halted production on 
Mission: Impossible 7
 until June 14th, due to positive coronavirus test results during routine testing," a studio spokesperson told
Entertainment Weekly, 
in a statement at the time. "We are following all safety protocols and will continue to monitor the situation."
"There's been a spectre of death around my life : Veteran Actor RMD.
"None of my parents lived to be 60, so life for me is just about to get started."
"There's been a spectre of death around my life, that's what I've been dealing with last year till this year. When I turned 59, it was a big deal for me, a big deal for me! My mom died at 59, my father died at 57/58."
"So, it was like, can I break it? When people see me and I go on a weight loss, people think that… you know, it's health. Both my parents were diabetic and hypertensive, I don't want to be that. I don't want to be diabetic and hypertensive, I want to be healthier. At least give me a fighting chance to change that whole cycle. Yes, I'm a Christian now, so I've broken that yoke but I have to also help myself."
"Becoming 60 for me is even a bigger deal, so when July comes and I become 60. You know how the Bible says old things have passed away, I will truly become a new man because that is when I'll make a bucket list. So all these things that you think I've achieved or done, for me it's nothing, like zero."
"So I'm going to now sit down when I'm 60 and do a bucket list … and then we'll start."
Credit: @chudeity
UAR is a joke i will return when the name 'goes back' to Nigeria: Tekno
Nigerian singer, Tekno has announced his now based in the United States.
According to 'Tekno, he left Nigeria because the country's name was "changed" to UAR. He said he would only return when the name 'goes back to Nigeria.
The tag UAR is a joke that started after the House of Representatives received a proposal from a tax consultant to change Nigeria's name to UAR which suggests Uthe united African Republic or Uthe united Alkebulan Republic.