Actress Damilola Adegbite shares her biggest testimony of 2018 and how God gave her a massive army
Nollywood actress, Damilola Adegbite has just shared her biggest testimony of 2018 and how God gave her a massive army to fight her battle. According to her, 'I was fighting a serious battle for over a year. A battle I knew I could never ever have won by power nor by might. So instead, I decided to pray HARD about it. Oh dear, I disturbed God on this matter. I would sing, dance, cry, praise,worship; day and night'.
A whole year passed and nothing happened. But I refused to give up. On the 17th of May (a day before my birthday), I went to a mid week service. I dragged myself to church that day. I was overwhelmed. I had no strength left in me. My head kept telling me to give up, but my heart and spirit said NO.
There was an altar call in church that day for people who desperately needed God to show up for them. I joined about a hundred other people. I tried to control my emotions. A few tears escaped and I would quickly wipe them away but at some point, I let go. I showed my father, how much pain I was in. For those few minutes, I couldn't care less which blogger, friend or foe was watching. Damilola Adegbite?! Crying like a baby in church? Me I was ready for the jist to be everywhere by the next day, but I was even more ready to risk it all for a breakthrough. Little did I know, that my day had come.
After the prayers, we got up. My face was a mess so I bent my head and was walking back to my seat. I had taken a few steps when someone touched my shoulder so gently. I turned around and it was my pastor's wife. Prior to this, I had NEVER met her. She looked at me so kindly and pulled me into her arms, right there in front of the whole church. That was it, I burst into tears like a baby. Before I could even figure out what was happening, I was taken into the pastor's office and asked to wait to see my pastor and his wife after service. Small me!! To cut the long story short, hmmm, words can never explain. God gave me a MASSIVE ARMY. Spiritual, financial, emotional, every arsenal that I could ever need to fight and win this battle.
Here's to you my friend. Keep pushing! Don't loose hope! Refuse to be intimidated! If your hopes and dreams didn't manifest in 2018, DO NOT GIVE UP! Your time is almost here. Keep holding on
BBN: Lockdown Housemate, Nengi Gifted Lucy Money To Expand Her Business.
Bigbrother naija : lockdown house mate Nengi , gifted her fellow house mate Lucy Edet six digit figure to support her business , lucy has a grill business, she always talk about when she was in the show .
Recall  Nengi celebrated her birthday on Friday, January 1. The Lockdown star clocked 23 and she took to her official Instagram page to celebrate her big day.
Nengi was gifted with a Range Rover SUV by her fans on her birthday.
Lucy announced this on her Instagram story as she expressed shock over Nengi's level of generosity.
"I'm screaming… @nengiofficial sent me 6 digit figure to support my business.
After you na you. #lucination just go drop kisses for my girl"
See post below;
Singer, LAX Acquires Two Luxurious Cars The Same Day [brand new Benz and Prado].
Nigerian singer, Damilola Afolabi A.K.A LAX    buys himself  two  luxurious cars, a brand new Mercedes Benz and a Prado same day.
The Ginger crooner disclosed this after he shared on his Instagram page, a video showing moment two brand new luxury cars got delivered to his apartment in Lagos.
In the caption that accompanied his post, an excited LAX appreciated his car dealer for delivering both cars to his residence.
Dorathy Reacts As Davido Mourns Personal Body Guard, Tee Jay
Former Big Brother Naija housemate, Dorathy Bachor and some other nigeria celebrities, has reacted after Davido took to Instagram to mourn the death of his personal body guard,
Tee Jay.Following the death of Tee Jay, Davido penned down an emotional message which reads;
"Please tell me I am dreaming, my TJ gone? What imma do without you Uncle TJ ehn… 11 years you did all for me. Put me before you at all times. All the times I wouldn't wanna wake up for a show or flight you'd carry me like a baby in the car…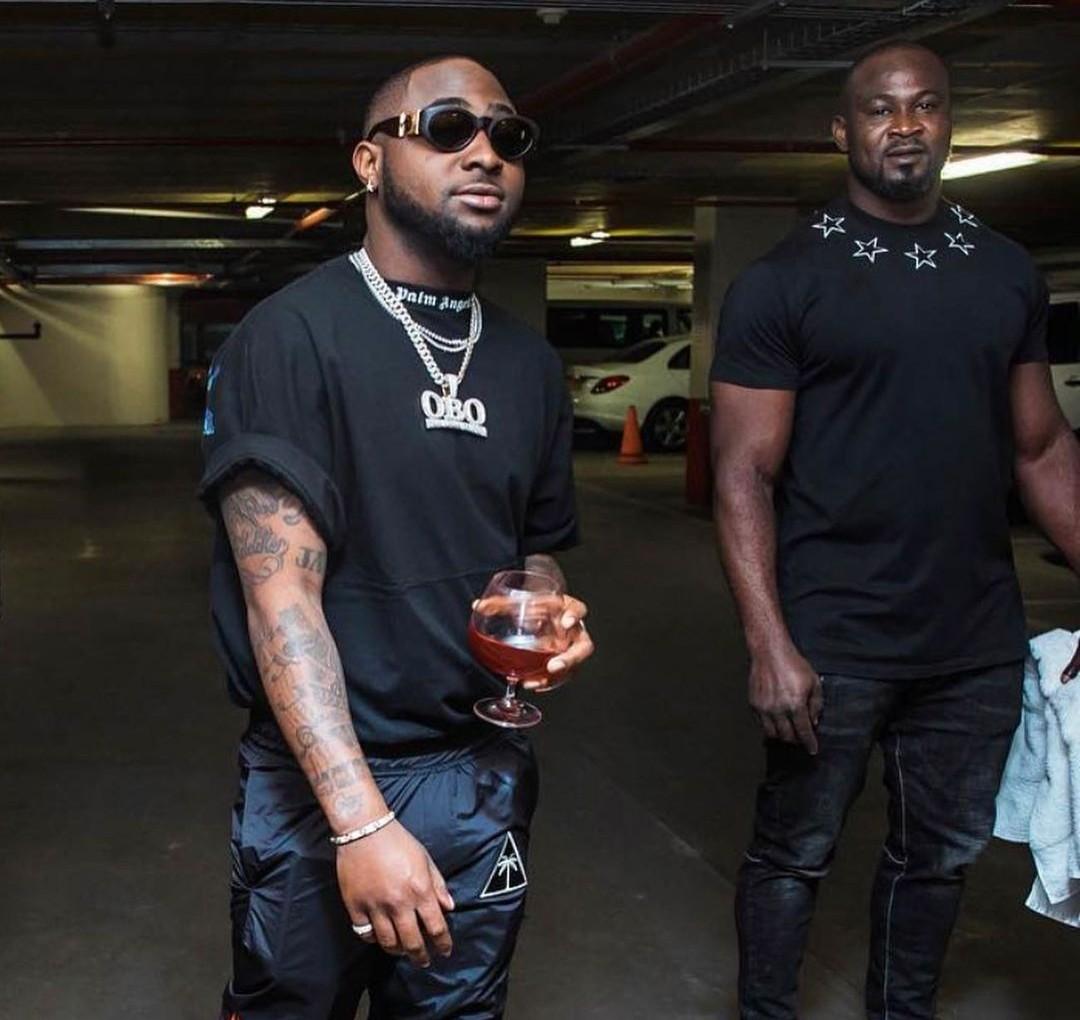 no matter what I did right or wrong you were there for me…to allow me spend money sometimes nah problem…Everytime 'David don't worry I'll use my card'..you were such a big person with a baby heart…everyone loved you..I wanna wake up late for a show so you'd come and carry me again…I don't even know what I'm typing again man. RIP UNCLE TIJANI. Tired of being 'STRONG'."
Reacting to this, Dorathy Bachor and some other celebrities took to the comment section to write "RIP".